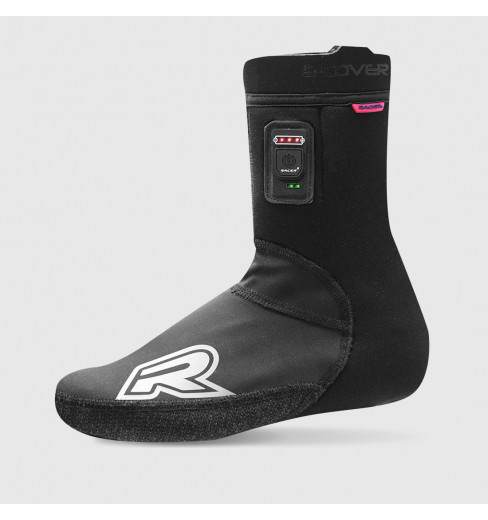 View full size
RACER E-COVER heated cover-shoes
Reference: E_COVER
Pedal in the warmth with RACER E-COVER heated shoe cover

The E-COVER is the first heated overshoe designed exclusively for cycling.
It has the latest iRWARM® heating system controlled by a microprocessor allowing to thermoregulate the temperature and to gain autonomy. Numerous tests were conducted with the IRBA to test and validate this system.
The button integrates a battery indicator to help you better manage the use of the 3 levels of heating of the two batteries Li-on Polymer of 7.4v whose power reaches 2200Ma.
In addition to its heating system, the E-COVER combines NEOPRENE and SOFTSHELL to offer a high level of comfort and warmth.
E-COVER is equipped with reflective logos and a waterproof zip for easy shoeing. It is compatible with 99% of the shoes on the market.
2 year manufacturer's warranty.
30 other products in the same category: